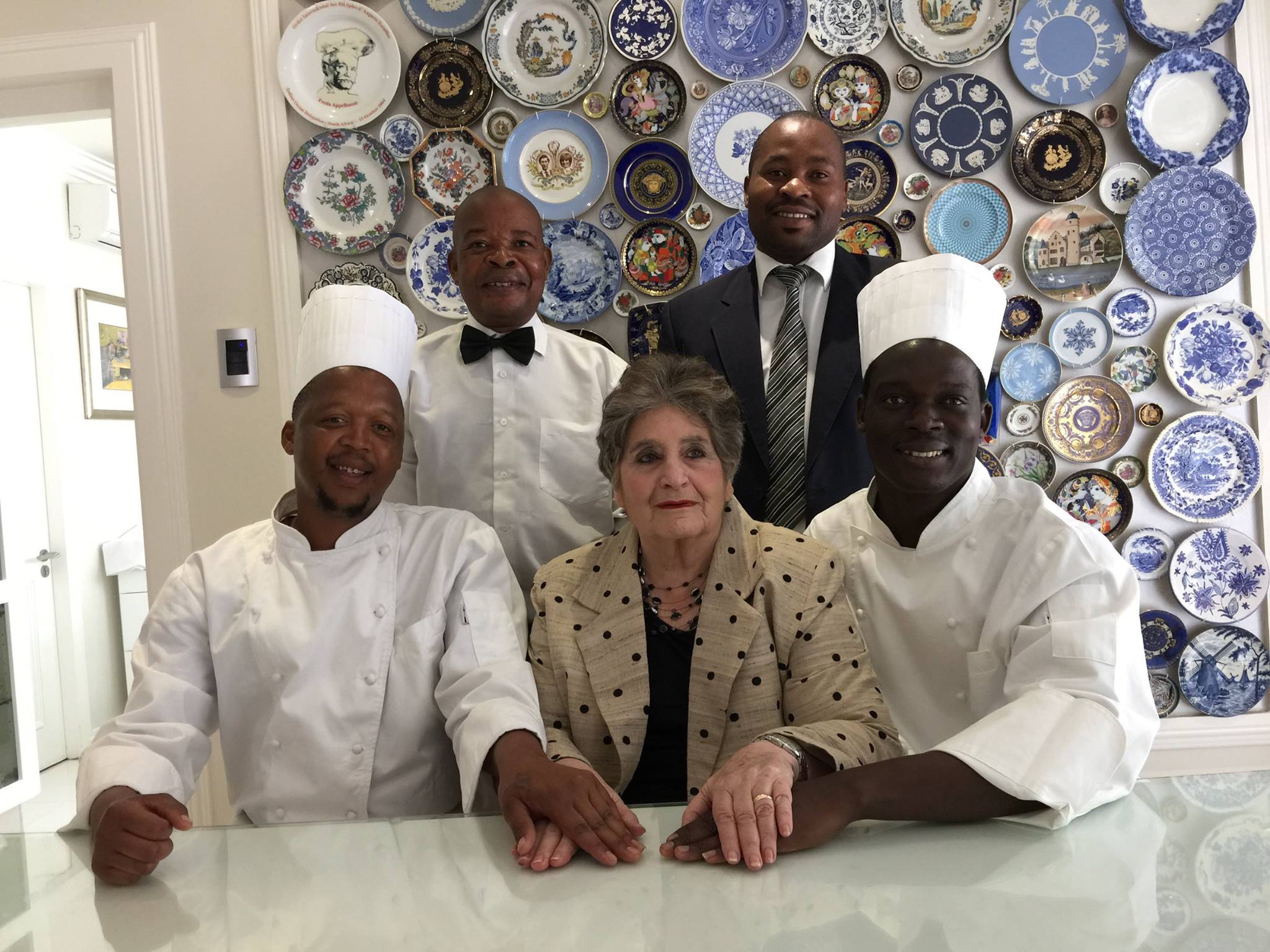 3 Men & An Old Ducky
For those of us who put so much of ourselves into Le Canard, it was more than our work, it was our home. Following the sale of the Le Canard property, it has been very hard to live away from home.
We loved wining and dining our guests and feel so alienated without them. Throughout the years, many guests asked us to consider facilitating the Le Canard experience in their own homes. These guests were surprisingly right on the mark.
Sophisticated home dining has become one of the most dominant means of entertaining in cities such as Paris, Milan, London and New York. Le Canard cuisine is ideally suited to executive and fine dining and celebrations. Le Canard at Home now offers you the opportunity to enjoy six star dining experiences in your own home.
Freda Appelbaum, Le Canard's patron and executive chef, understands that contemporary society is also geared to cultured casual dining. It is for this reason that she is now also offering a range of more casual dishes. Invite family and friends to enjoy Freda's wonderful food in the comfort of your own home.
How to order
You will find a selection of delicious dishes in Le Canard at home's special section and fridge at the new Jacksons in Bryanston.
For larger orders (to serve 12 people or more), you can also contact us directly at info@lecanard.co.za
Catering Services
Le Canard at home offers bespoke catering services for dinner parties and events - max 100 guests.
Please email info@lecanard.co.za.